At SVA Church, we believe in the power of love to change the world. Everything we do to serve others is a reflection of the unfailing love we receive from God. Whether we are serving in our homes, our local community, or around the world, our purpose is to extend the same love we receive from God.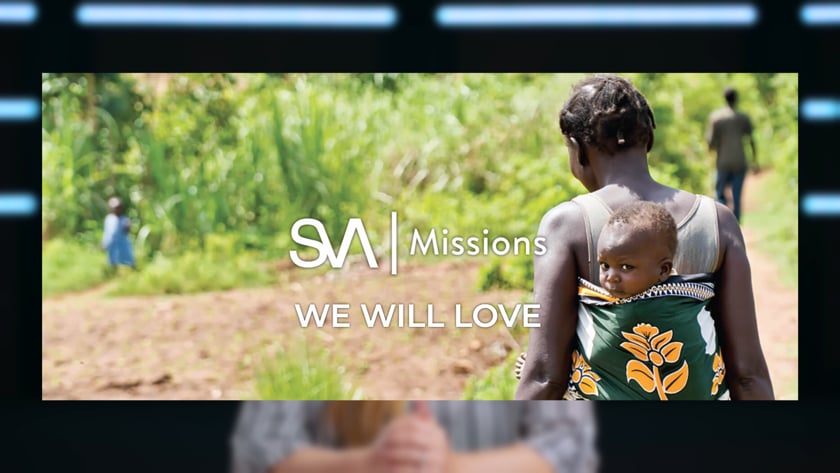 My children, we should love people not only with words and talk but by our actions and true caring. 1 John 3:18
Are your hearts tender and compassionate? Then make me truly happy by agreeing wholeheartedly with each other, loving one another and working together with one mind and purpose. Philippians 2:1-2
Love in Sharing the Gospel
But you will receive power when the Holy Spirit comes on you, and you will be my witnesses in Jerusalem, and in all Judea and Samaria, and to the ends of the earth. Acts 1:8
Partnerships & Affiliates
Our missions relationships are organized into three categories in order to ensure that our commitments do not exceed our ability to love well. Each relationship we enter into is prayerfully considered.
Internal core ministries of SVA Church
CarePoint is providing free health care for people of all ages without insurance or in between health care providers in ...
Read More

→
SVA helps fulfill Christ's final command to "go and make disciples" through our denominational partner, the Christian and Missionary Alliance ...
Read More

→
Urban Missions is a great opportunity for people of all ages to serve our community in a meaningful and impactful ...
Read More

→
Strategic relationships SVA Church feels called to support as a family
Free The Oppressed is bringing help, hope, and love to people of all faiths and ethnicities in the conflict zones ...
Read More

→
Love Snoqualmie Valley exists to build unity across the Snoqualmie Valley by loving our community in practical ways. The Snoqualmie ...
Read More

→
Nikum, Jessica, and their two children sold their home and most of their possessions in the summer of 2019 and ...
Read More

→
Relationships and efforts SVA Church feels called to support in a specific way
Mobilizing Christ-followers for missions through meeting basic needs and showing Christ's love. Join the SVA team as we head to ...
Read More

→
Your Giving Makes a Global Impact
Double Your Impact - Employer Matching Qualified
Your financial contributions to our Local and Global Humanitarian Aid Fund have a lasting impact and your donations support our missionary partners every month and allow us to help meet critical needs.
This fund qualifies with most employer matching opportunities if that is available through your place of employment which will double your gift allows us to double our impact!
Please contact our Executive Pastor to get your matching dollars setup.
Missions Financial Support Distribution
Start by loving your neighbors. God has placed you where you are for a purpose. Get to know your neighbors and ask God to show you ways you can love them well. Once you are serving your neighbors, find a local organization that speaks to your passion and start serving! To see the list of local partners that SVA is committed to supporting, scroll up.
We've got a place for you! Please choose one of the missions listed above to learn more and get involved or reach out by sending an email to emily@svaonline.org
We are excited to help cultivate a culture that is reaching the ends of the earth with the love of Christ. As a Christian and Missionary Alliance Church, global missions is core to our identity. 
We are praying about a number of trips for the coming year and will wait to release any new trip information until it is safe to travel due to COVID.
Yes! The primary focus of the Missions Council is to ensure the vision for missions at SVA Church is being honored. Contact our Missions Pastor to learn more!